Method Detail
Branding | Web | Print
Certified
Method Detail is an officially licensed distributor and installer for IGL Coatings products.
This is not your typical scratch & wash —

Method Detail is a business born out of the same desire as ERRØR TO THE THRONE. Not looking to be the cheapest game in town, not cutting any corners & an absolute refusal to deliver subpar work. Method desired this same level of quality in their branding & online presence. This desire to be a cut above the rest made them the perfect partner.
Born of an obsession with quality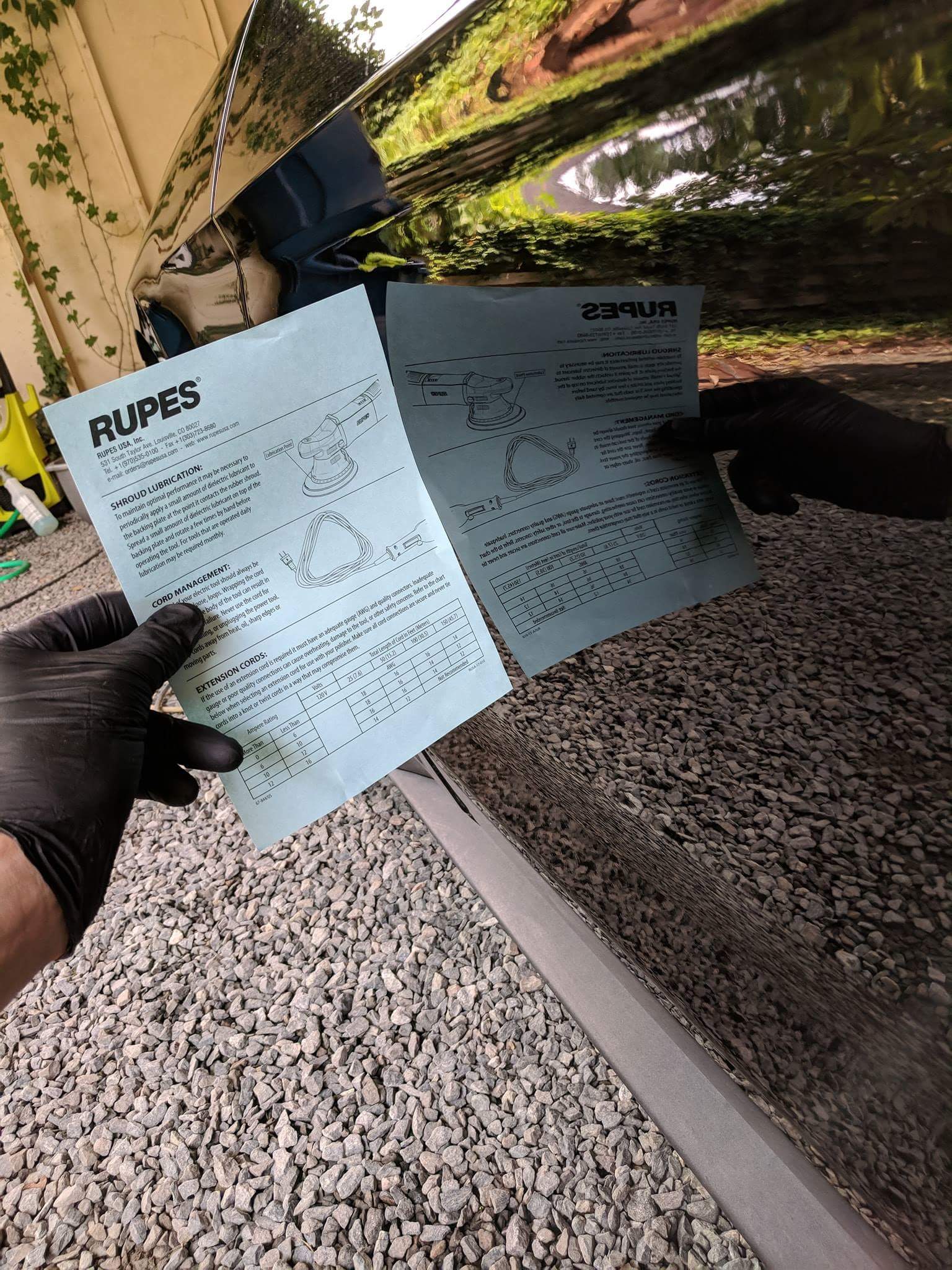 Got 99 problems but a swirl ain't one
Shinier than that crab from Moana
I wanted to showcase the work as much as possible on this site so it is very image heavy (you can see even more pics in the linked Instagram gallery). A detailed contact form was needed for booking consultations so I made it happen. You can also grab a digital gift card for that someone you know whose car needs a little special attention.
The site you see today is the second site built for this project. I was unhappy with first version so I tore it down and started fresh.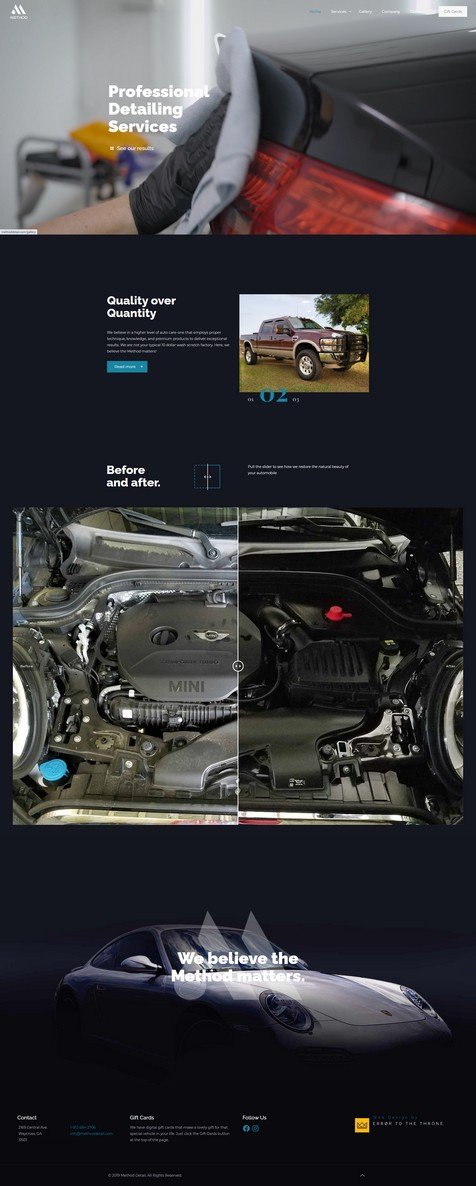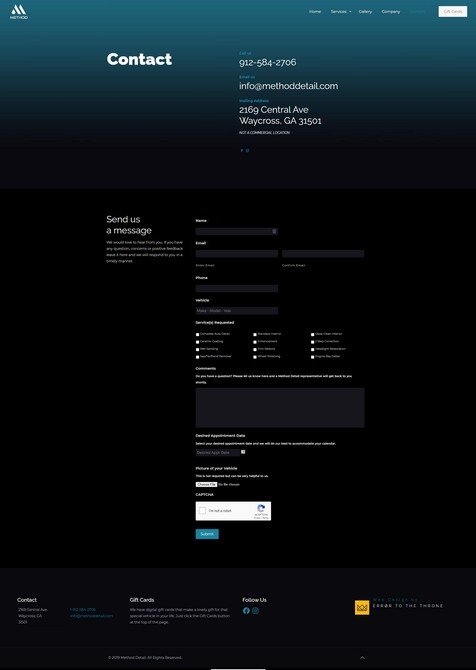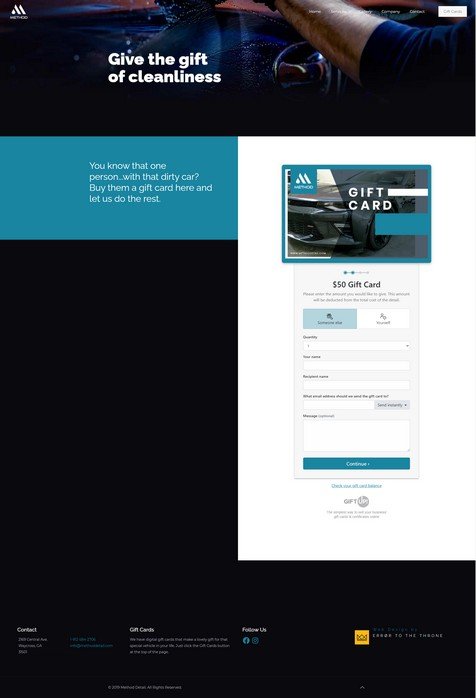 RESPONSIVE
A mobile responsive site is a given these days so this site responds to common phone & tablet layouts. A few nice touches for mobile are the brand color matched nav & the icon when pinning the site to your homescreen.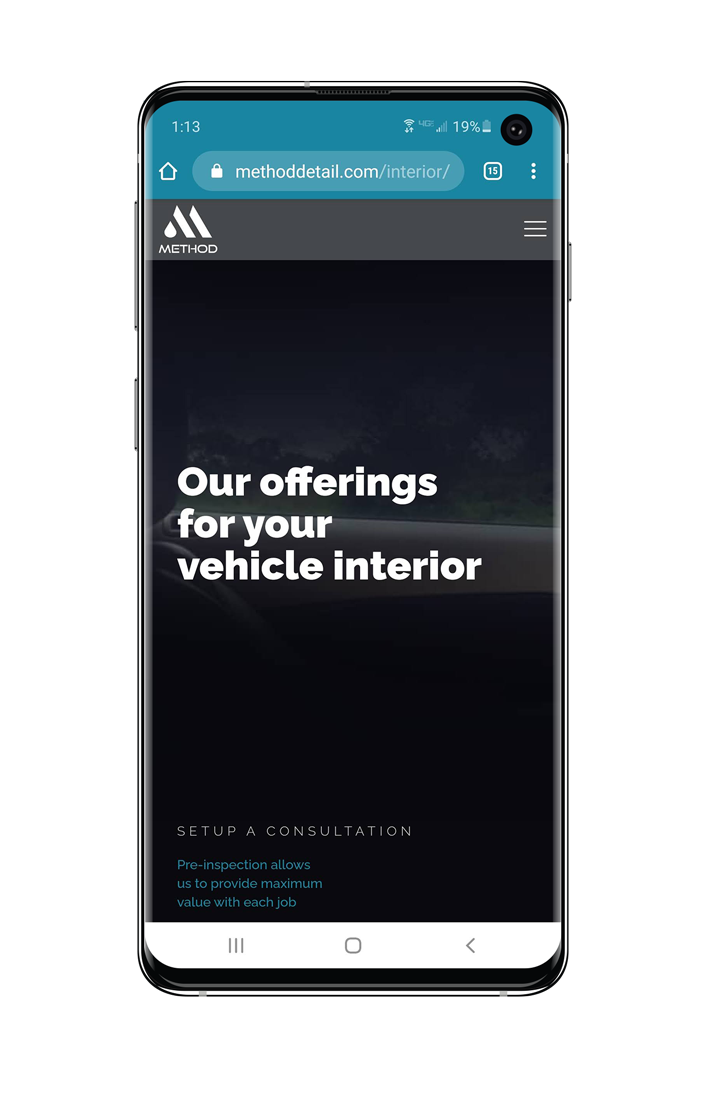 CUSTOM
I added a custom spot gloss finish to these unique square cards to mimic the beading of water that comes with a professional detail.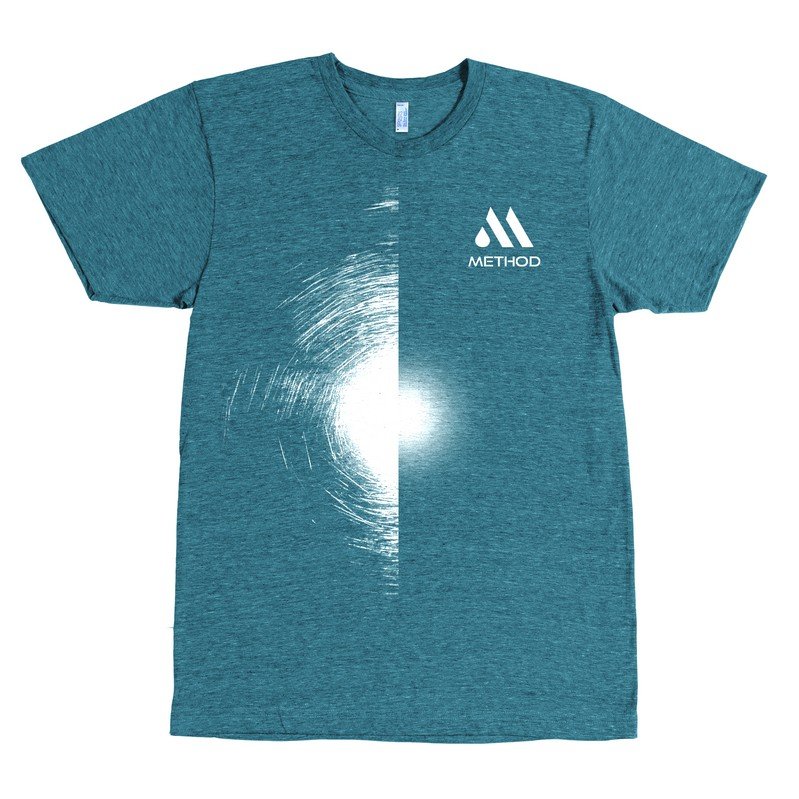 Apparel Design
This design was created to showcase the popular detailer demonstration of running a flashlight over paint to show the difference between detailed and non-detailed paint.
Stay on brand
An exhaustive hunt was made for the right color to match the Method branding & to ensure it was a nice soft blend. No 100% cotton Hanes beefy tees…please…just don't.
From beginning to end the quality of service and results for my brand exceeded even my own vision. Every design was a product you'd expect from a master of their craft and I could not be happier.
Brandon King
CO-OWNER OF METHOD DETAIL