Security Blanket
Branding | Print | Web
Owners Charlie & Jessica Moore approached ERRØR TO THE THRONE to bring Security Blanket's brand, web & print collateral up to a level matching that of their exceptional service. We established a brand language for the company on par with any national vendor while honoring their small town roots.
We've got a lot to cover so you may want to
take this chance to stretch your scrolling finger.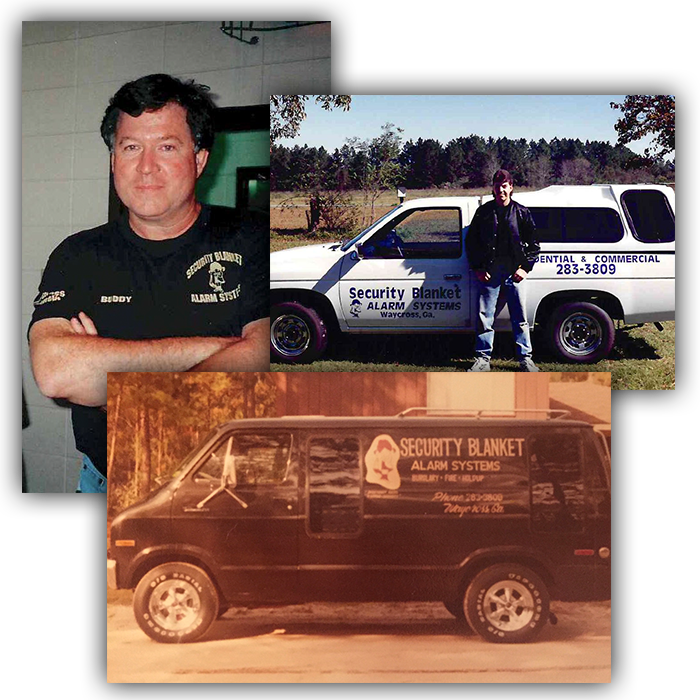 Challenges
How do you rebrand but not lose the brand equity you've built up over the years? This was the primary challenge for the Security Blanket branding. The answer for owner, Charlie Moore, was to reach out to us for a refresh.
There actually exists an entirely different brand for Security Blanket that was completed before it was determined that we would add a modern refresh to the current brand.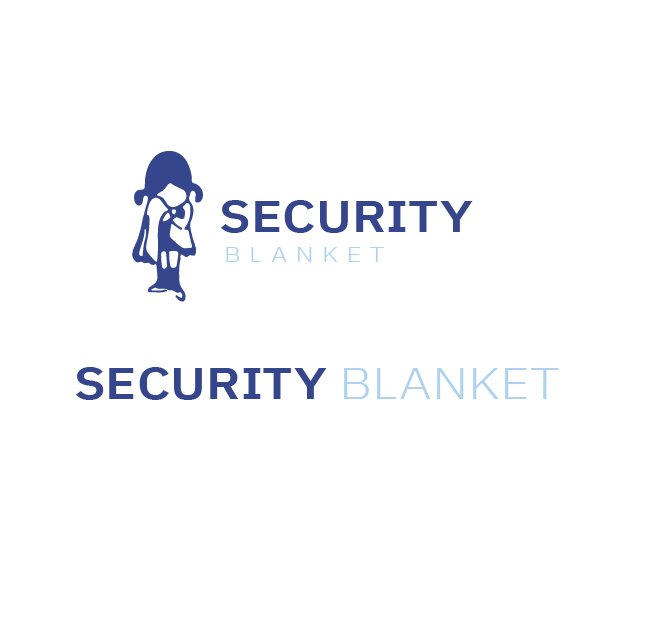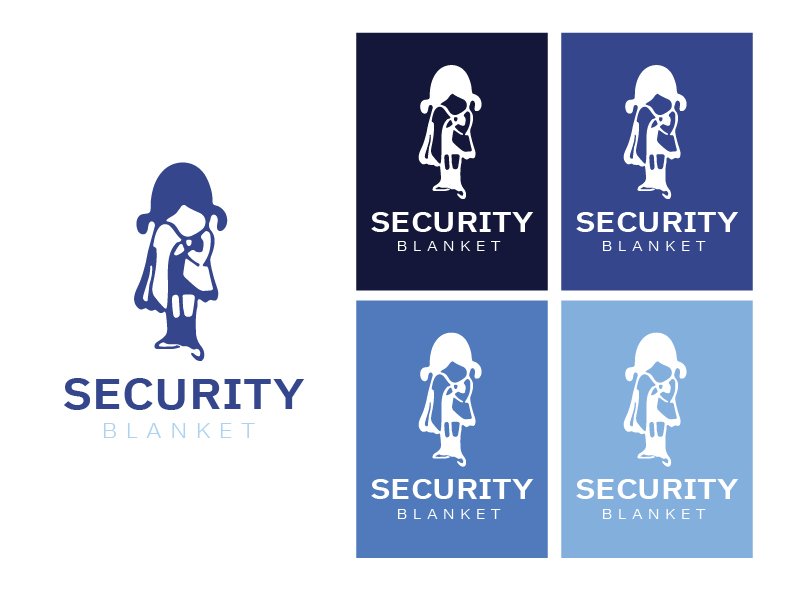 Security Blanket's logo was a unique and creative process, Mr. Adams and his wife noticed their eldest daughter Heather found extreme comfort in her blanket, it always made her feel safe and secure. The name Security Blanket as well as the logo was resembled to mimic that safety and security, because "everybody needs a little security".
Given this client brief, it was very important that the "lil girl" be present in the logo redesign. We worked to simplify the shapes & remove the tiny details that would be imperceptible at small sizes. The logomark is balanced by a rigid logotype. The color palette is set in shades of blue as the color blue is the color of trust & loyalty.
Blue has a calming effect on our psyche, that gives us peace & makes us feel confident and secure.
This brand is on fleet!
ERRØR TO THE THRONE designed a series of fleet graphics to bring all tech vans & company vehicles on brand.
I still keep the voicemail on my phone that Charlie sent me the first time he saw his vans on the road. He was ecstatic about the design & just wanted to send me a personal thank you.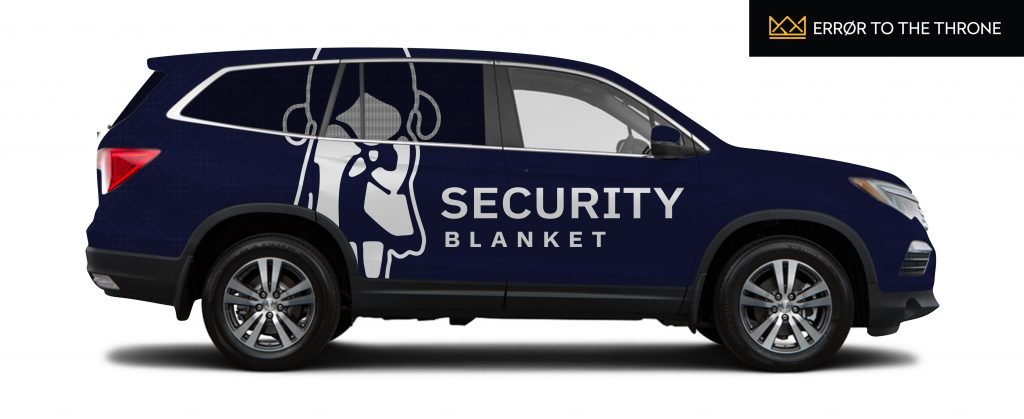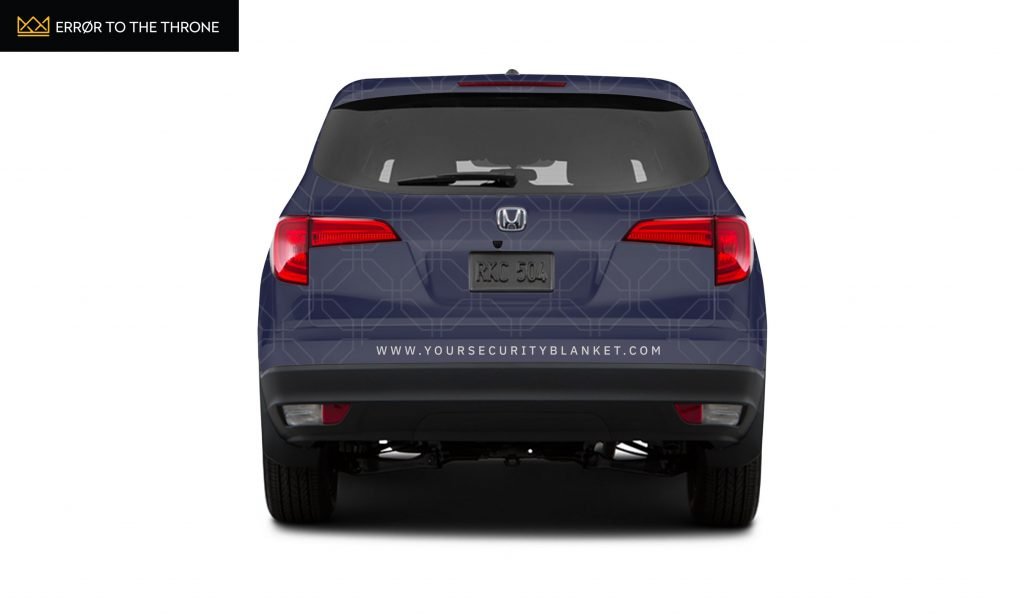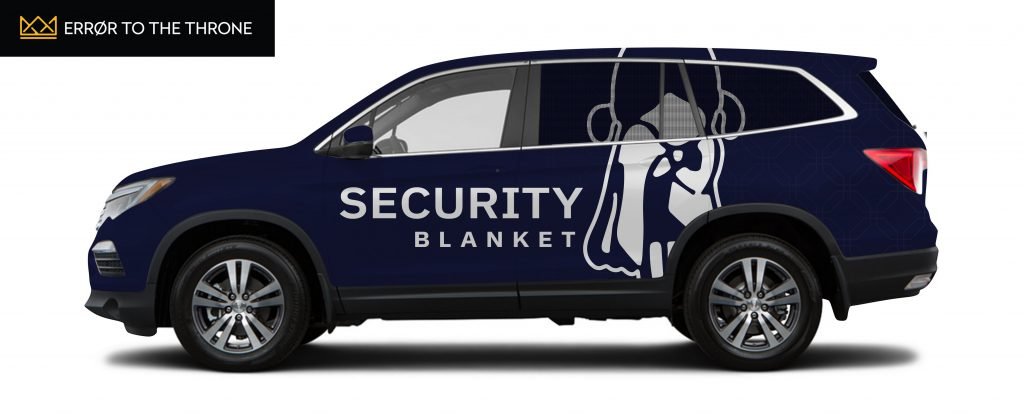 YOUR Security Blanket
Owner Charlie Moore has a quote, "We care because we live here too." We wanted the website to showcase not only the new but to also emphasize that Security Blanket has been a trusted local, family-owned installer for 40+ years. Customer engagement and leads rose sharply after the site redesign.
Be sure to check out the about page for staff bios. It's nice to put a face with a name….especially where security is concerned.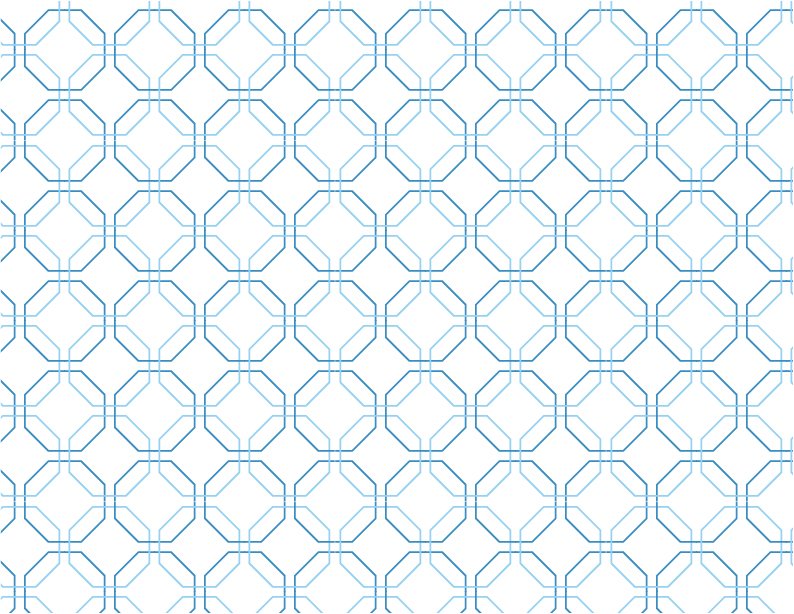 The re-branding was introduced with a targeted every door direct mail campaign.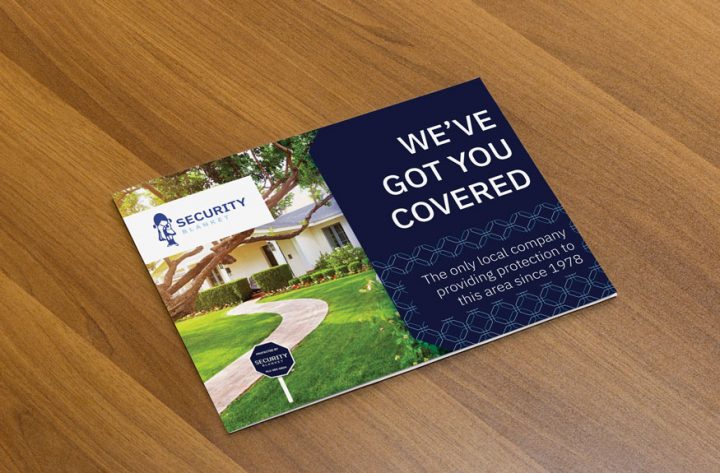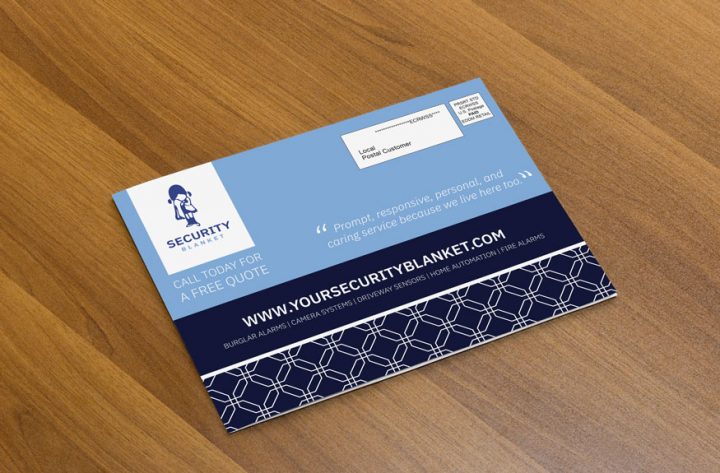 On brand design automated on every channel
Security Blanket also utilizes our brand media automation app. Giving them the ability to resize and remix layouts to perfectly fit any advertising or social media channel with no additional tweaking needed.
Utilizing the brand assets we place into the app Security Blanket's Marketing Manager can automatically create a consistent look for their brand without even trying.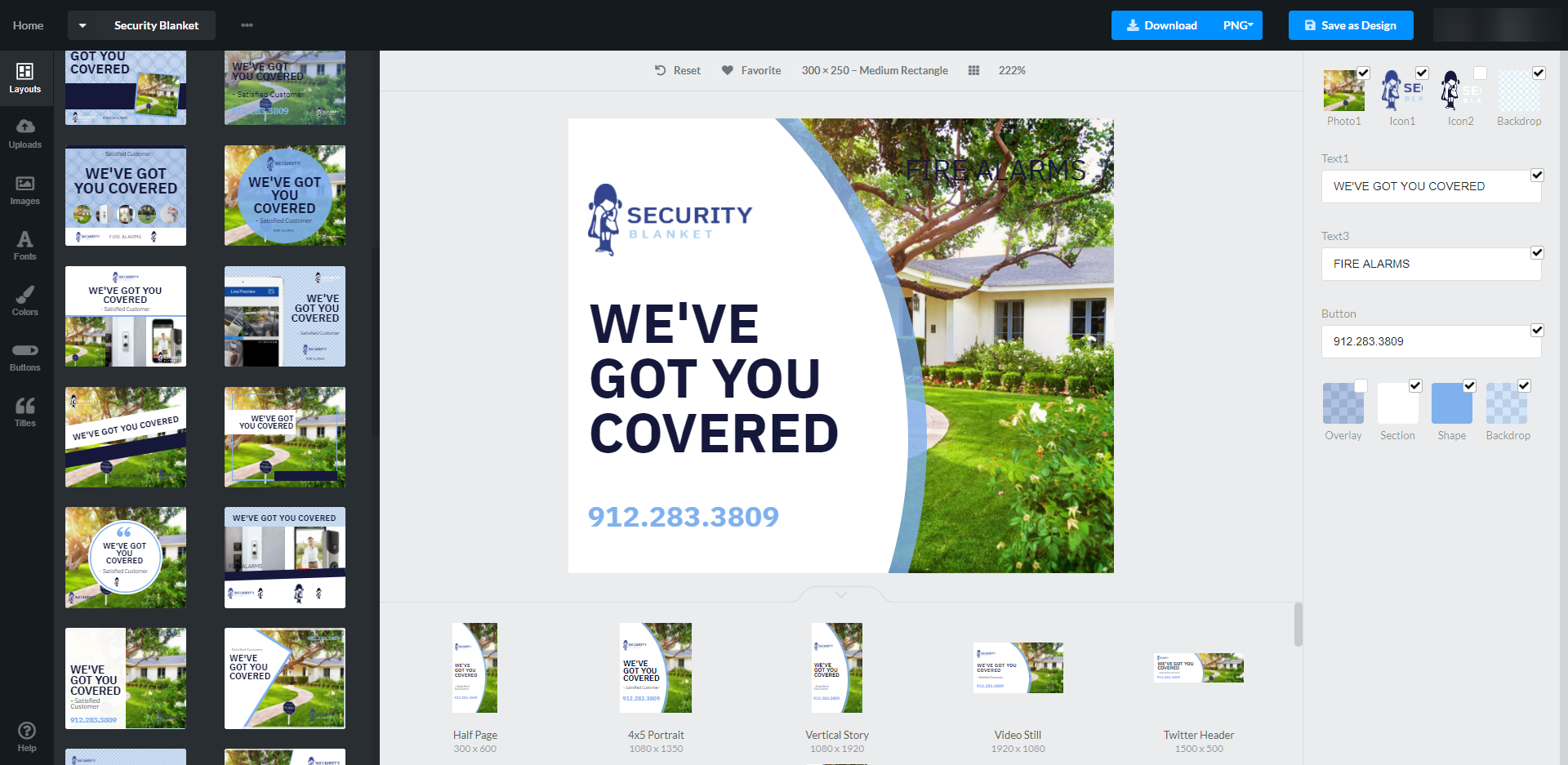 Brand perception improved positively, conversion increased by 25% and 90% of people surveyed liked the new rebranding.
Clint designed everything from our website to our vehicle wraps! He is very patient and takes all of our dreams and makes it happen. Clint is very talented and attentive to his customers. He has been beyond helpful in assisting our marketing department and exceeding our rebranding goals.
Ericka Walker
DIRECTOR OF SALES AND MARKETING