Satilla Health Foundation
Working together for a better community.
The Foundation approached ERRØR TO THE THRONE seeking a total brand refresh. What resulted was an amazing new identity & a long-lasting relationship. A new visual language was created for SHF capturing its mission of community which is expressed in their logo & overall brand image.
I have to preface by saying Mrs. Gail Seifert was the first client to believe in ERRØR TO THE THRONE. Even though it is one of my earlier projects it remains one of my favorites to have ever had the pleasure of working on.
Web
The SHF website was redesigned to allow faster updates for event info, media & resources.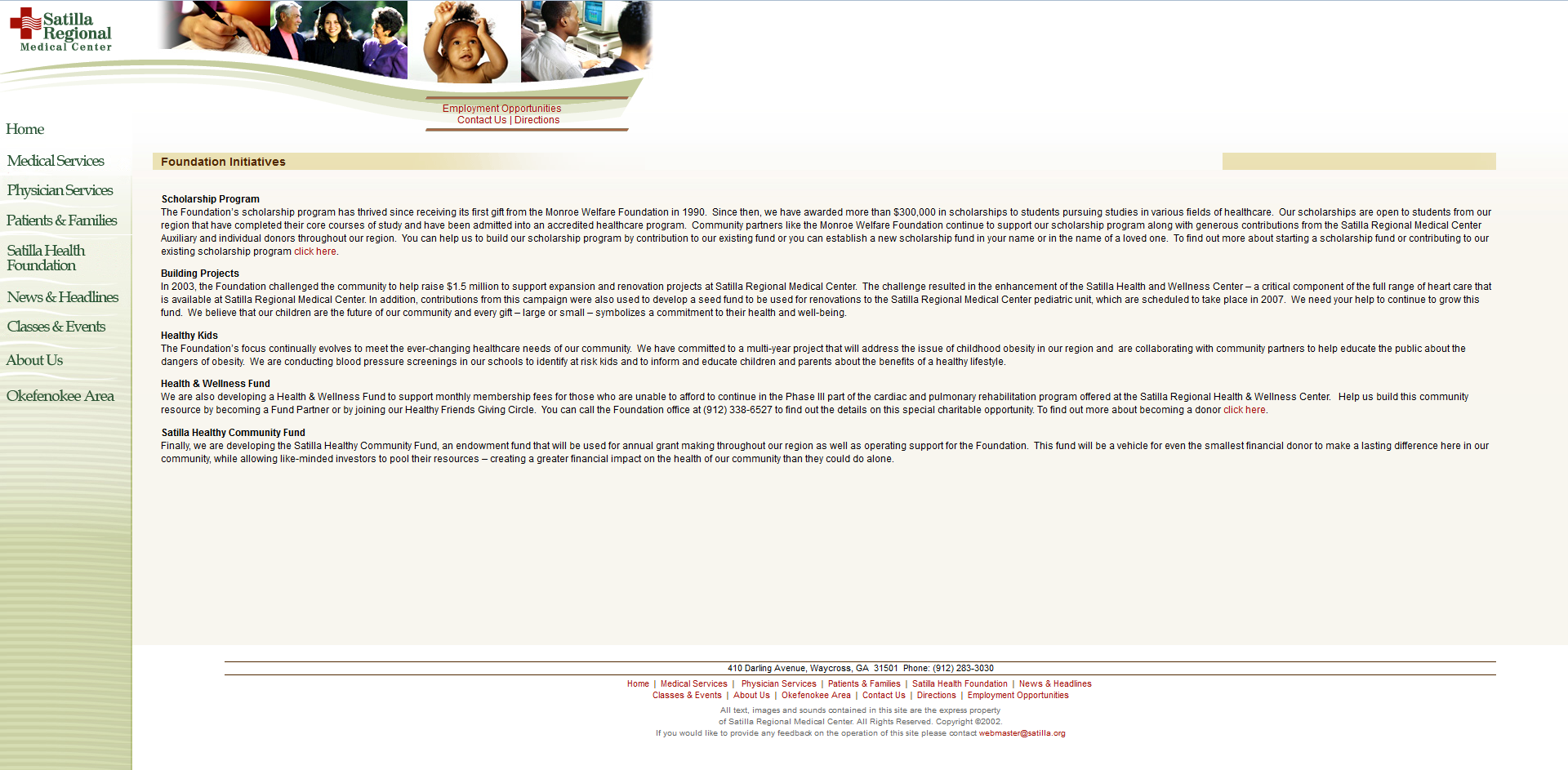 Events
ERRØR TO THE THRONE has also had the privilege of working along side the SHF in marketing several events including the Annual Fashion Show & Holiday Tree Festival. Both events featured custom branding, indoor/outdoor signage, flyers & programs. The Fashion Show also included a full color catalog showcasing all items modeled during the show, online ticket sales, entry ticket scanning & a red carpet photo station.
I can verbalize my ideas and thoughts to Clint and he has the ability to translate
them perfectly into outstanding design. He has done a full spectrum of work for our
organization from rebranding to special events. Clint's creativity is exceeded only by
his attention to detail and dependability.
Gail Seifert
DIRECTOR OF SATILLA HEALTH FOUNDATION